Welcome to
EBAYO SERVICE e.K.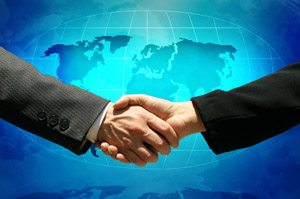 EBAYO SERVICE e.K.

exports domestic products to foreign purchasers manufactured by top quality German companies and engages in purchases of foreign products required by the local market, in order to connect the world in a faster, low cost and easier way.
We offer high quality products from top leading industries and serve as and can help you find business opportunities in Germany's TOP market.

Our commitment is to help you succeed in today's highly competitive global market, whether you are a manufacturer, wholesaler or just a company planning to export or import any good or service, we connect your trade to the world.
Belonging to the largest on-line trade leads resource network in the world, EBAYO SERVICE e.K. Company can offer your company a wide-range of products and services.
We serve our Clients mainly in Middle-East and North Africa.