Welcome to 
EBAYO SERVICE e.K.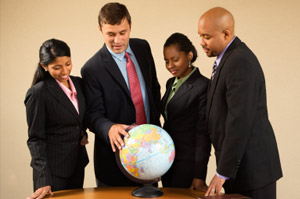 Ebayo Service –
Ebayo Service provides customers around the world with material sourcing solutions. Our team is dedicated to meeting the unique material sourcing requirements of our customers and providing the highest level of customer service and support.
Ebayo Service has clear and direct contact with manufacturers on a regular basis. This unparalleled presence and communication allow Ebayo Service to strategically choose suppliers and to develop lasting relationships.
We believe choosing the right supplier is more than finding the lowest price. Quality and consistency are at the top of our list when determining who can meet our standards and your high expectations. We know it's easier to ask for a better price from a quality source than it is to ask for better quality from a low bidder.
Why Choose Ebayo Service?
We build lasting relationships and provide valuable services that bring people and companies together.
Highest quality products in the industry
Excellent relationships with suppliers and customers
Expert technical support
Deep understanding of logistics
Direct contact with manufacturers on a regular basis
Core Values of Ebayo Service:
Customer relationships are our top priority.
We offer only the highest quality imported products that are guaranteed to meet specifications.
We want to understand your specific needs and solve your sourcing problems.
A Business Model That Works
We have been proudly providing high-quality industrial products to customers around the world since 2008. Our international team has developed a business model that works. We look forward to becoming a valued partner to your company and we promise to continuously strive to meet your high expectations.